Force Field
DISK/CTM Festival. 01.2016
Working at the interface of art and science for over a decade, Amsterdam-based Evelina Domnitch (Belarus) and Dmitry Gelfand (Russia) developed "Force Field" together with computational artist Paul Prudence, acoustic physicist Alexander Miltsen, and the Hydrodynamics Laboratory of the Ecole Polytechnique in Paris. Developed during a two-week residency prior to CTM 2016, the work-in-progress was be on show as an installation during the festival.

Force Field uses sonolevitation to acoustically levitate a water droplet that resonates and transforms from a spheroid into different oscillating shapes as the sonic pressure increases. Capturing the 3- dimensionality of sound and the elusive physicality of water, the droplet's vibrations are rendered into sound and computational images that are presented as a live hemispherical projection and multi-channel sound environment. Exploring normally inaccessible depths of both inner and outer space, Force Field extends the tradition of avant-garde research on phenomenological art through tightly-interwoven artistic and scientific practices.
http://www.portablepalace.com/

PARTICIPATING ARTISTS
VENUE
ACTIVITIES
---
8-12.09. 2016 Performance
Dmitry Gelfand & Evelina Domnitch (Russia, Belarus)

Paul Prudence (United Kingdom)

Tomonaga Tokuyama (Japan)
---
27.05-20.10.2016 Showcase
Myriam Bleau (Canada)

Dmitry Gelfand & Evelina Domnitch (Russia, Belarus)

Tomonaga Tokuyama (Japan)

Alan Warburton (United Kingdom)

Ganzfeld (USA / Germany)
---
7.02.2016 Talks
Dmitry Gelfand & Evelina Domnitch (Russia, Belarus)
RESIDENCY MONITORING
15.01.2016
Presentation at CTM/transmediale Vorspiel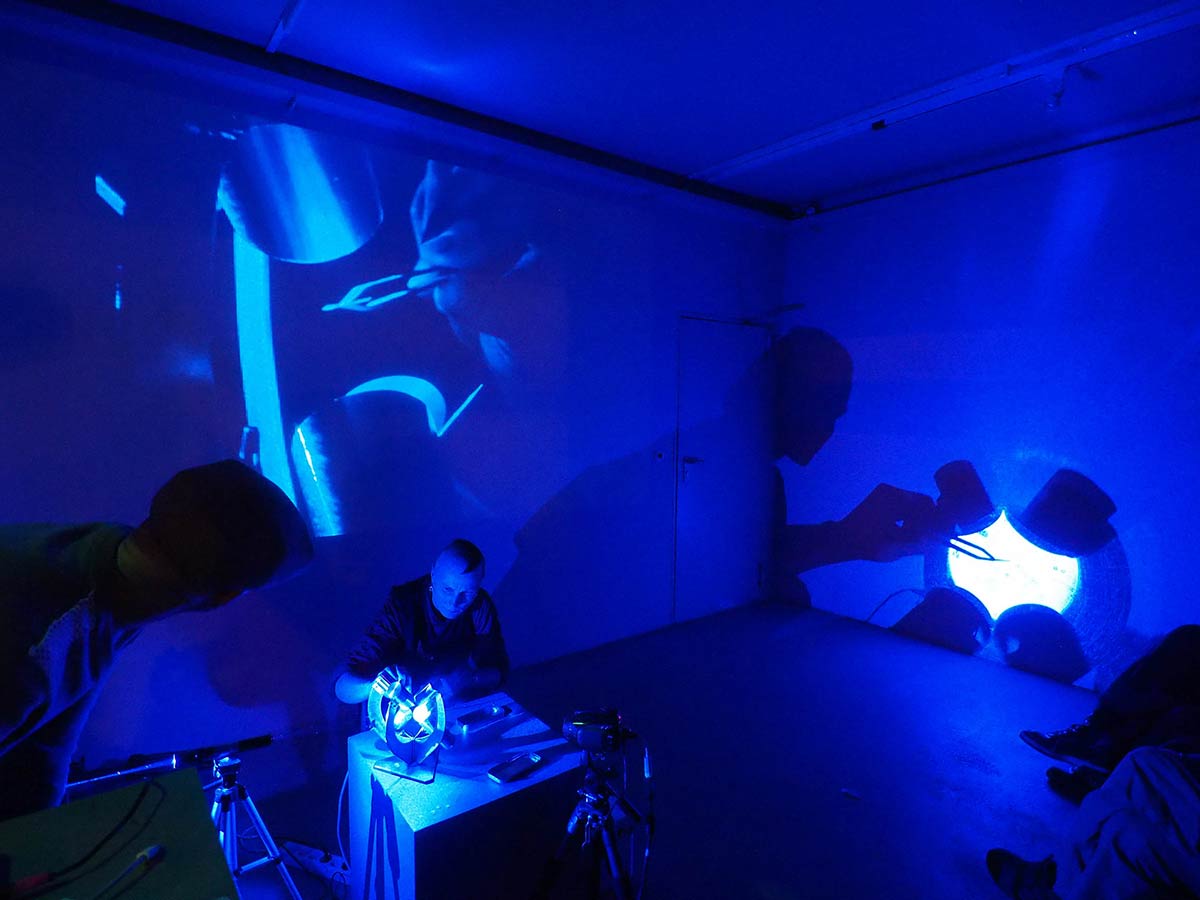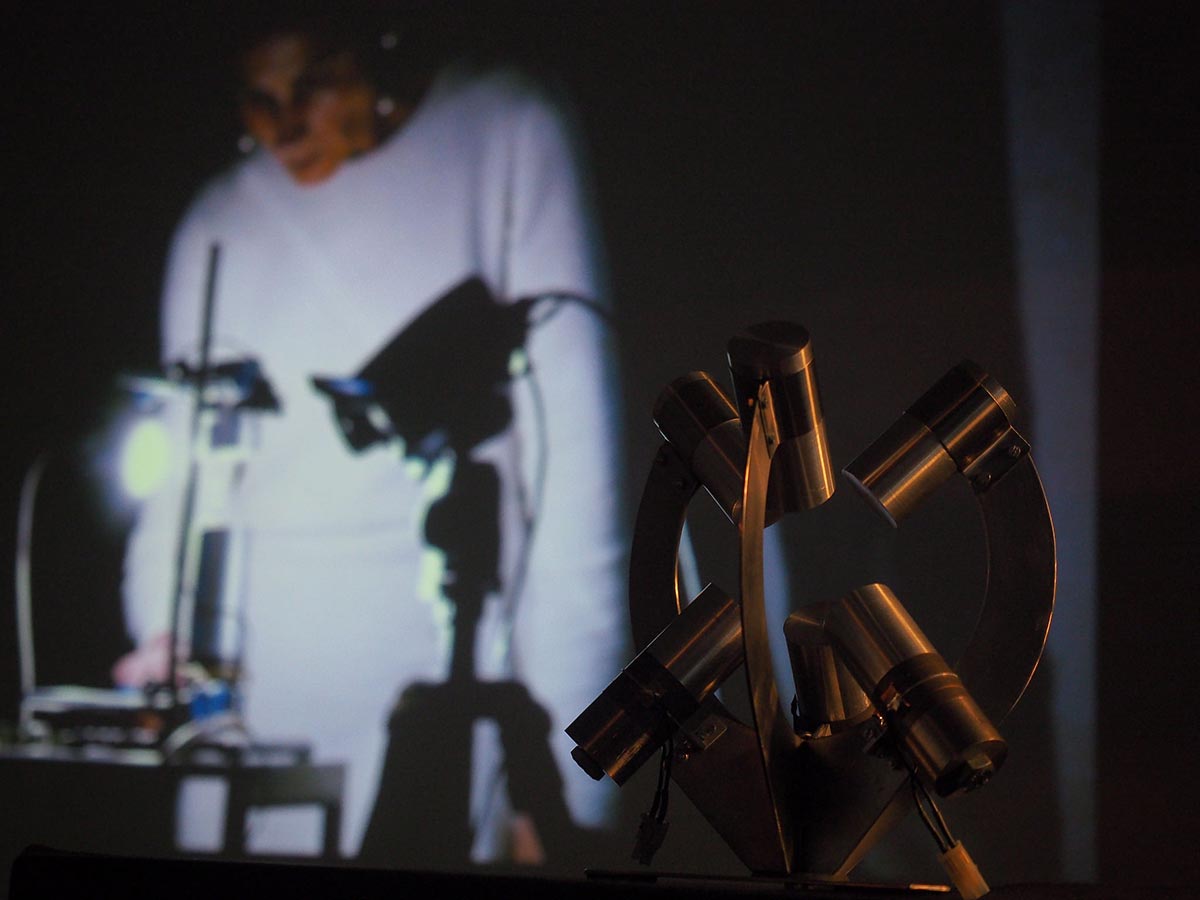 Evelina Domnitch and Dmitry Gelfand gave a talk and demonstration of their development plans for "Force Field", at the Vorspiel opening. The evening's programme also featured a speech by Tim Renner (Berlin Secretary of State for Culture), a discussion featuring representatives of Berlin project spaces, and a performative lecture by Fluctuating Images. The evening was completed with a diverse array of installations, performances and DJ sets.

Vorspiel is a city-wide programme where over 30 Berlin-based initiatives and venues invite the public to a series of exhibition openings, performances, interventions, artist talks, and special events. An initiative piloted in 2010, each year's Vorspiel series invites participating partners to develop programmes reflecting on CTM and transmediale festival themes.