---
Guerilla Spatialization Unit
Ganzfeld ( USA / Germany )
---
Avatar. 25.02.2016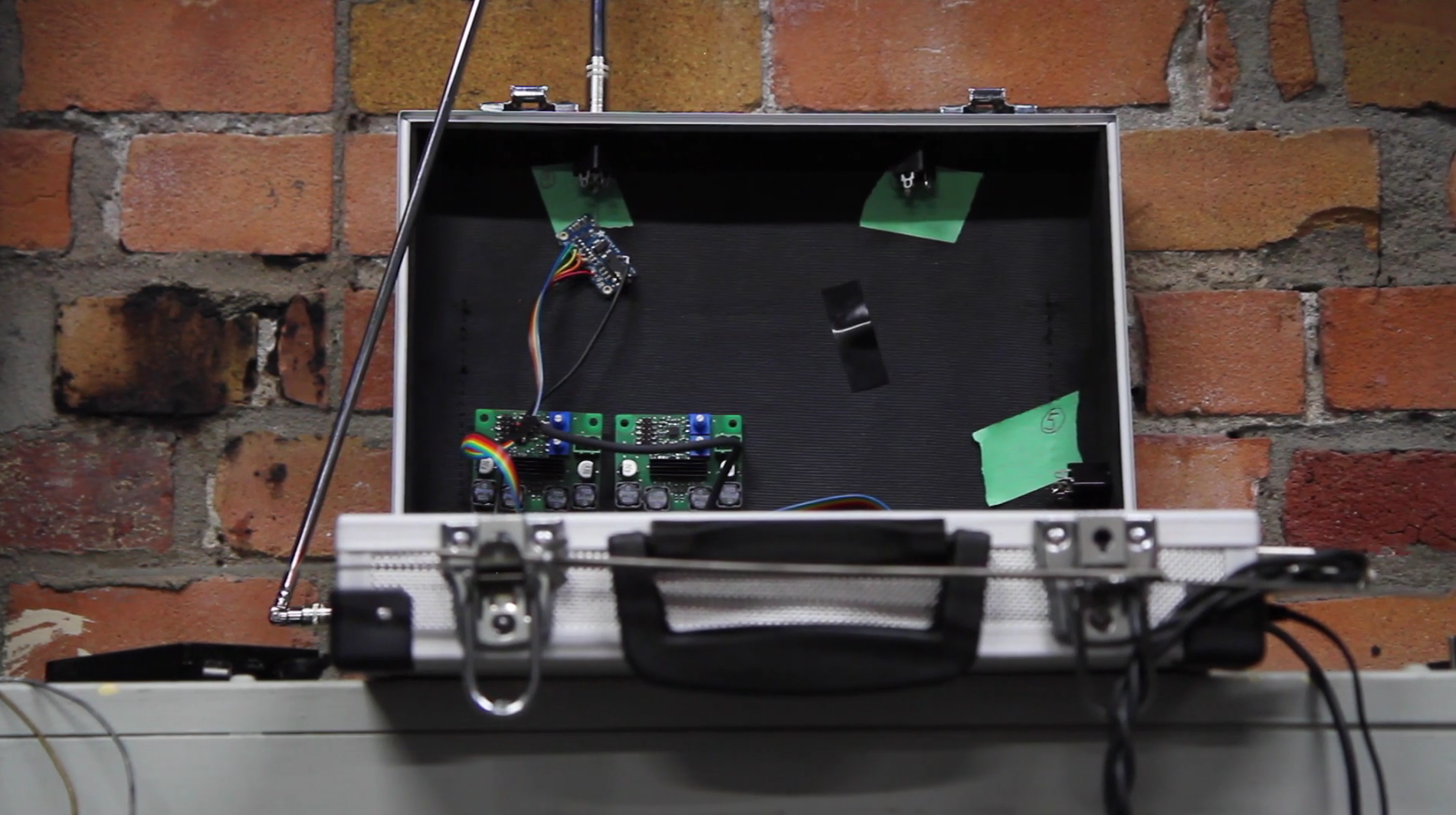 Transform any place into a musical instrument. This is the objective of the « Guerilla Spatialization Unit » of Ganzfeld.
Ganzfeld develops an inimitable sound vocabulary by storming unusual places. Using transducers, sensors, luminescent objects and electronic interfaces of their own, they create an interaction between architecture and their instruments. The result? A dialogue between the musicians and the invaded place.
Thanks to a partnership with ENCAC, Avatar welcome the duo for a two-week residency. The performance Guerilla Spatialization Unit is taking place in the lobby of the Coopérative Méduse as part of the Mois Multi's Mobile Cabarets on February, 25 at 9 p.m.
Ganzfeld is a duo of Sukandar Kartadinata and Liz Allbee. The first is concerned with technological interfaces that enable the creation of new musical instruments. The second is a composer and performer électroacousticienne. Together they work on interactivity instruments, performers and venues. They live in Berlin, where they are very active in improvisation and sound performance.
http://www.avatarquebec.org/en/#!/en/projects/guerilla-spatialization-unit-ganzfeld/?k=Ganzfel

RESIDENCIES
PARTICIPATING ARTISTS
VENUE
ACTIVITY VIDEO