Myriam Bleau
Canada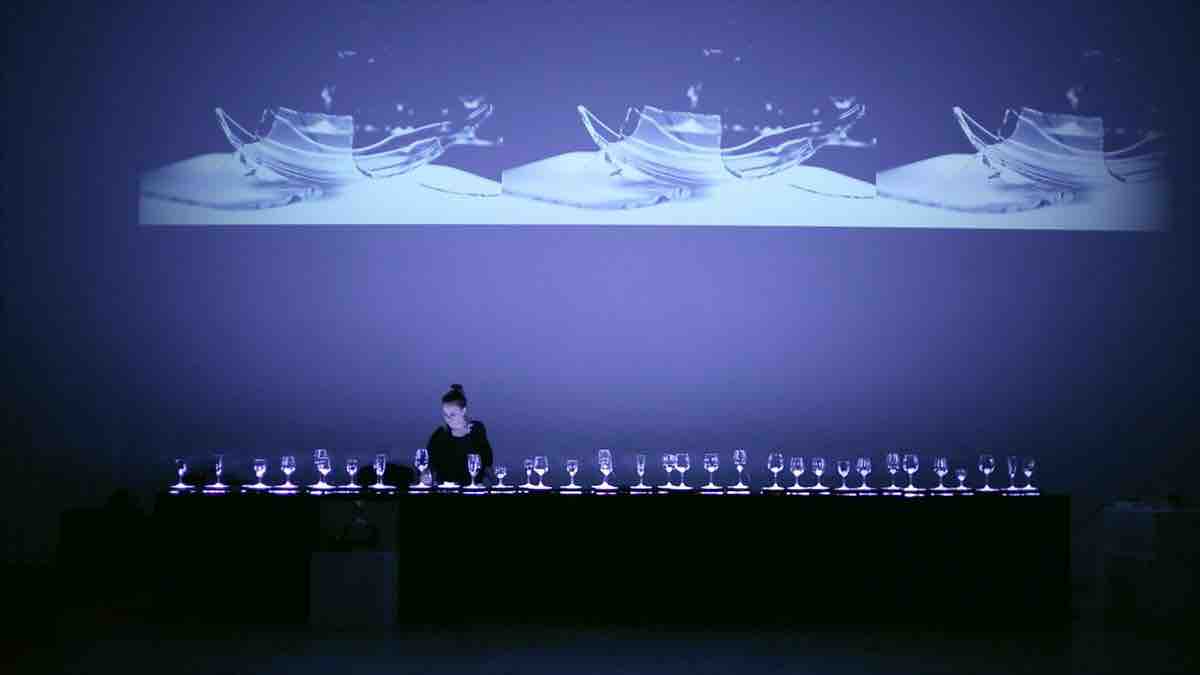 Montreal native Myriam Bleau is a composer, digital artist and performer.
Exploring the limits between musical performance and digital arts, she creates audiovisual systems that go beyond the screen, such as sound installations and performance-specific musical interfaces.
Her presence on the popular music scene influence her hybrid electronic practice that integrates hip hop, techno and pop elements.
Her work has been presented and recognized internationally: Prix Ars Electronica 2015 (AT), Sonic Arts Award (IT), Elektra (CA), ISEA 2015 (CA), Transmediale (DE).
RESIDENCIES
Myriam Bleau (Canada)
ACTIVITIES
---
14-17.09.2016 Performance
Alan Warburton (United Kingdom)

Myriam Bleau (Canada)
---
27.05-20.10.2016 Showcase
Myriam Bleau (Canada)

Dmitry Gelfand & Evelina Domnitch (Russia, Belarus)

Tomonaga Tokuyama (Japan)

Alan Warburton (United Kingdom)

Ganzfeld (USA / Germany)
---
29.04.2016 Performance
autopsy.glass @ L.E.V. Festival
Myriam Bleau (Canada)
---