---
Live sound workshop
---
LABoral. 27-30.06.2016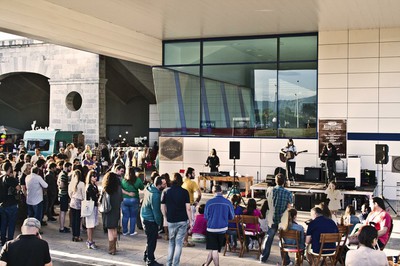 This workshop introduces basic concepts and techniques of live sound systems.
Programme
– Monitoring and PA techniques, equalisation, sound mixing, spatial mixing. Types of connection and sound treatment.
Concepts of acoustics.
– Introduction to live sound and the basics of sound systems.
– Set-up and connections, mixers, monitors, PA, live mixing, parameters and effects (compressors, limiters, Gates, graphic EQ, parametric EQ, reverberation, Delay…).
– Microphone acoustics and techniques.
Addressed to: musicians, sound artists, sound technicians and anyone interested in learning sound system techniques for live sound. No previous knowledge needed
VENUE