---
Building Generative VR Worlds by Mateusz Marpi
---
Resonate. 20.04.2017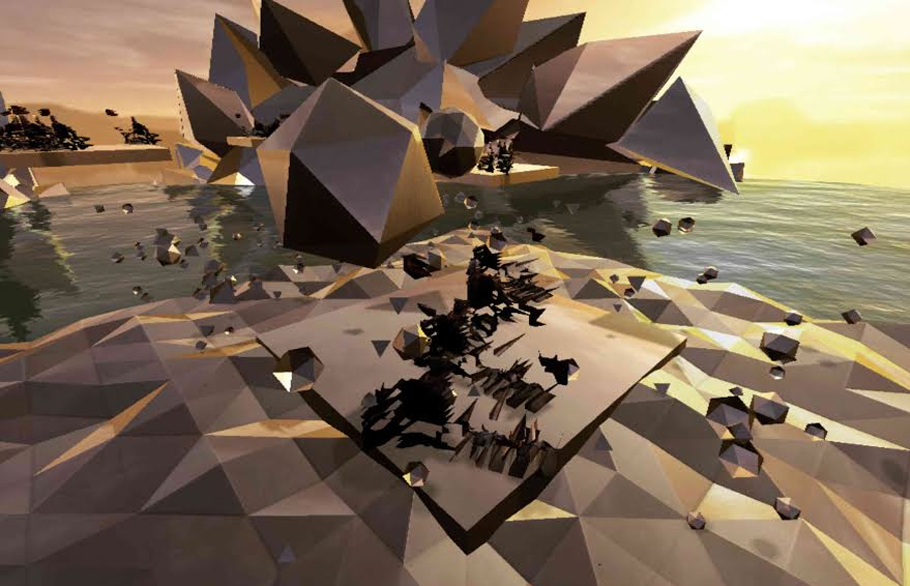 Imagine digital space as an aquarium filled with code generated life. Build landscapes, make them evolve, spawn colorful flora all around, create living creatures roaming the space, sit back and look how it will all unfold.
Through the raise of WebVR, we're standing on the edge of a new layer of internet ­ a fully virtual network which function is yet to be defined. What if it's an infinite landscape filled with life?
Using generative algorithms we'll build multiple virtual environments, one for each student, then linked them into a full web and VR connected world, open source and live publicly online.
The workshop will be teaching web technologies: JavaScript, WebGL + WebVR, with Three.js and custom frameworks with a heavy bias towards 3D generative algorithms. When connected under one GitHub repository all the projects will deploy to desktop, mobile, Google Cardboard, Daydream, Oculus Rift and HTC Vive. You'll get to keep your world.
Prior basic coding experience with any coding language, especially JavaScript, is highly recommended, but not necessary.
http://resonate.io/2017/workshop/building-generative-vr-worlds/

VENUE