Thomas Ankersmit & Phill Niblock
Holanda / EEUU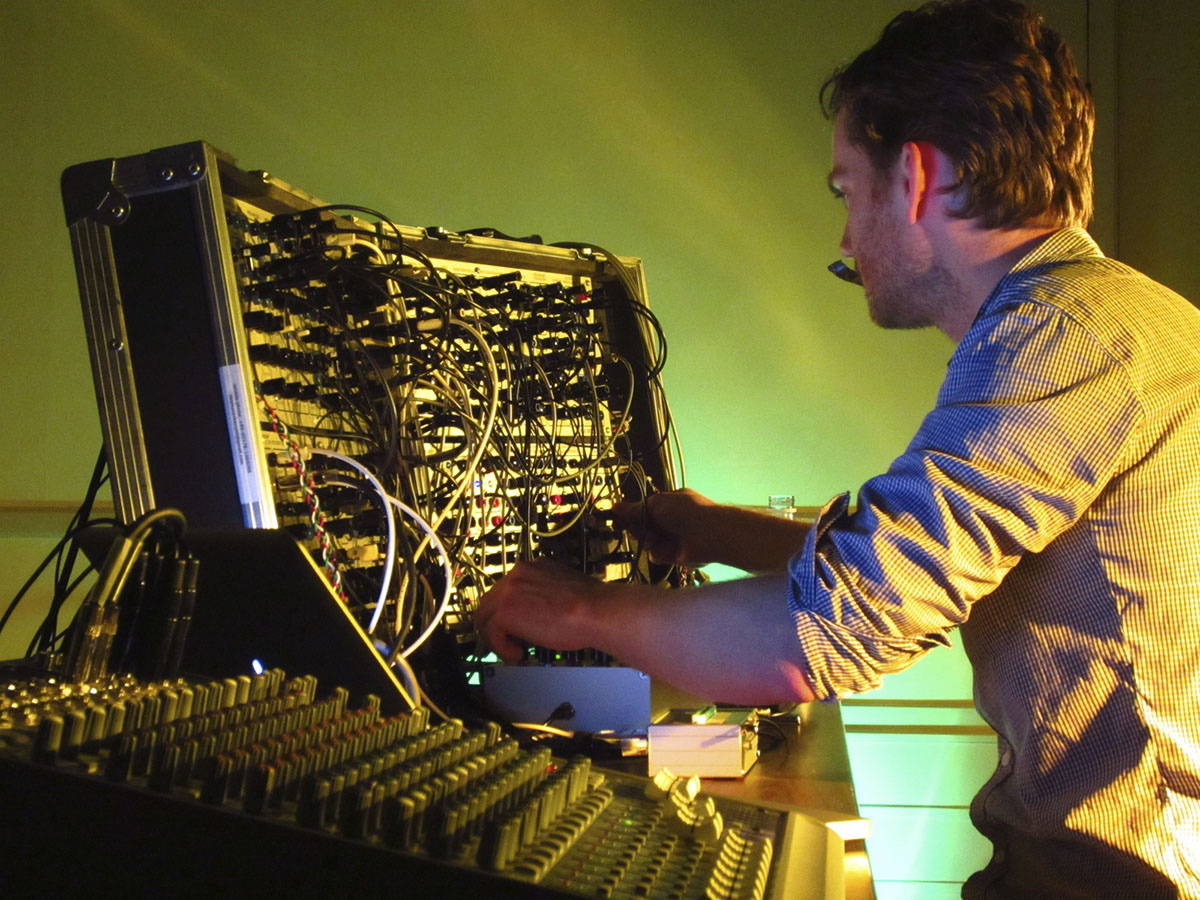 Thomas Ankersmit (Netherlands, 1979) is a musician and composer based in Berlin and Amsterdam. With highly acclaimed releases on Touch and PAN, and performances everywhere from contemporary art museums to major electronic music festivals, Ankersmit's work is said by The Wire to be "densely striated and mercilessly dominating" and "raised above that of so many of his contemporaries".
Since 2006 his main instrument, both live and in the studio, has been the Serge Modular synthesizer. Ankersmit has long-term collaborations with New York minimalist Phill Niblock and Italian composer Valerio Tricoli.
Acoustic phenomena such as sound reflections, infrasonic vibration, otoacoustic emissions, and highly directional projections of sound play a central role in his work. His music is also characterized by a deliberate misuse of the equipment, using feedback and disruptions to the signal, and the extremes of frequency and dynamics, to create visceral but finely detailed swarms of sound.
Ankersmit has performed throughout Europe, North and South America, the Middle East, and Asia. His work has been presented at venues such as Hamburger Bahnhof and KW Institute for Contemporary Art, Berlin; Stedelijk Museum, Amsterdam; Kunsthalle, Basel; Serralves Museum, Porto; MoMA PS1, New York; and at festivals for experimental and contemporary music all over the world. He has been a guest lecturer at universities such as Columbia, Harvard, Stanford, CalArts, and the Universität der Künste in Berlin.
Current projects include commissioned works for CTM and Berghain (Berlin) based on infrasound and architectural resonance, and for GRM (Paris) based on the research of Pierre Schaeffer, as well as new live electronic music with Phill Niblock.
---
American minimalist composer Phill Niblock has been active in his multimedia endeavours since the mid-60s.

While often associated with American Minimal Music and its protagonists, such as La Monte Young, Terry Riley, Steve Reich, and Philip Glass, Niblock has always remained somewhat off the beaten path, a maverick presence on the fringes of the avant-garde that ventured further into profound reductionism.
Niblock's music is like geological movement, characterized by multiple tones sounding simultaneously for long stretches, so as to create a very dense, seemingly static sound. These microtonal compositions without rhythm or melody define minimalist music in the truest sense of the term. Niblock's performances usually incorporate film footage or other visual elements such as slides, video, and photography, often combining more than one.
Niblock moved to New York in 1958, after studying economics at the University of Indiana. He first started working with photography and video before composing his first musical pieces in 1968. He attributes this shift to the particularly vibrant and vital avant-garde music scene of New York at that time. He began curating the CD series of the Experimental Intermedia Foundation (EIF), along with David Behrman and Lois V. Vierk. He has been involved in EIF since the late 60s, became its producer in the early 70s, and director in 1985. Since then, his shows have been presented at a number of art museums and spaces in North America and Europe, including MoMA, London's Institute of Contemporary Art, and Palais des Beaux Arts in Brussels. He has received numerous grants from organizations including the NEA and the Guggenheim Foundation, and has taught at the City University of New York since 1971.
Niblock should not only be regarded as one of the most interesting composers of our time, but also as a vital organizational personality in the creative life of New York. He has turned his vast apartment into a studio for his Experimental Intermedia project, which continues to regularly host events with up-and-coming as well as established musicians and artists.
https://soundcloud.com/weerzin

ACTIVIDADES
---
21.04.2017 Performance
Thomas Ankersmit & Phill Niblock
Thomas Ankersmit & Phill Niblock (Holanda / EEUU)